Subscription Status Page
The "Subscription Status" page is the default admin page for all NCM® subscription administrators and is accessible only by account administrators. Navigating to this page can be achieved by simply clicking on the "Admin" link in the top navigation bar or, if you have a past-due balance, by clicking on the link in the "Subscriptions" box in the members landing page (shown below).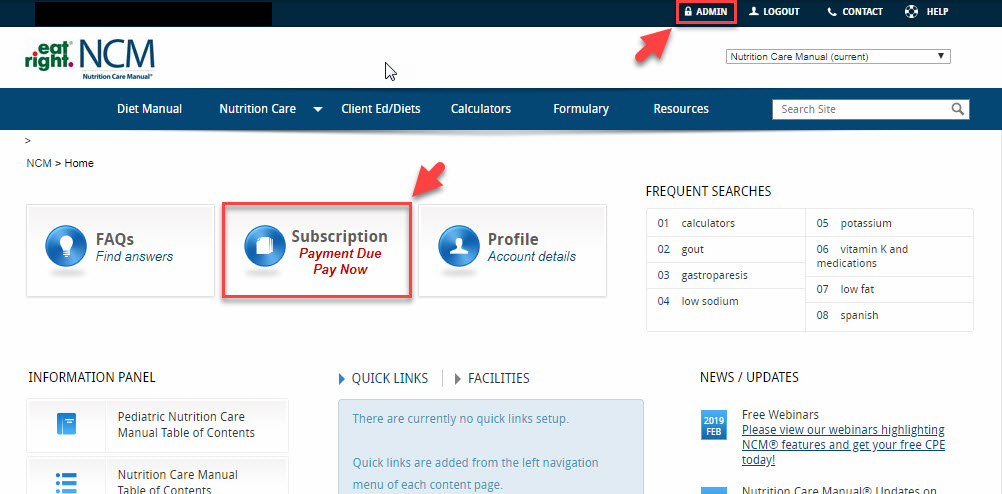 Subscription Status Page Details
On the Subscription Status page information about recent subscriptions is organized by invoice number (shown below). Here you will be able to pay balances on PO and auto-renew invoices by clicking the "Pay Invoice" button and completing the payment submission form. You can also confirm "Active" subscription status and download original invoices for your reference or records. Please note that the invoice provided here is not a proof of payment and will not reflect updates to the account following your purchase.